Sullivan's Truck and Auto Repair - Diesel
Are you wondering how to find a reliable mechanic for your diesel auto? In the U.S., the majority of cars and passenger trucks run on traditional gas. That can make it tricky to find a mechanic if you own a diesel.
At Sullivan's Truck and Auto, we have the experience you need to handle everything from routine maintenance to major repairs on your diesel engine. We can help you make the most of diesel's primary benefit: machines that outlast gas-powered motors. In addition to repairs and maintenance, we also offer state and DOT inspections.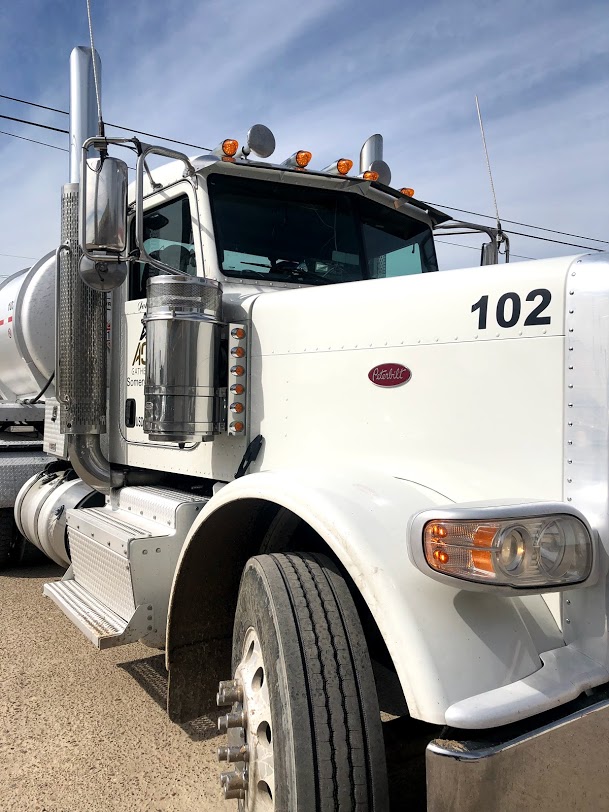 Common Problems for Diesel Vehicles
One of the best things about diesel engines is that they are very durable. With regular maintenance, problems are rare. However, some issues you may notice with diesel engines include:
Some of these problems are easy to identify, like if you have a corroded battery lead. Others, like a loss of power, can be more difficult to diagnose. We determine the cause of the problem so that you can get the repairs you need.
When Should I Have My Diesel Engine Serviced?
Your vehicle has a recommended maintenance schedule. You want to make sure you are getting the recommended maintenance. You also want to have a mechanic look at your car or truck if you have any problems. If your vehicle has been sitting, you want to have a mechanic look at it, as well. Sludgy oil can cause serious engine problems.
Why Is It Difficult to Find a Diesel Mechanic?
Diesel engines had been on the decline for decades. While they experienced a slight increase in popularity during the early 2010's green diesel wave, the bump did not restore them to their former popularity. As a result, some newer mechanics only focused on gas engines. As mechanics with diesel experience retire, it leaves fewer mechanics who can handle diesel autos. Furthermore, many mechanics work in shops that deal primarily or even exclusively with big-rig vehicles. Combining these factors can make it challenging to find a good diesel mechanic for your car or truck.
Are you looking for a new or used diesel truck? While manufacturers are cutting the number of diesel autos in the United States, some brands are known for their diesel engines. Most large trucks designed for towing are still available in diesel. Ford offers its F-series in diesel but has removed diesel options from its other cars. GMC/Chevy and Chrysler/Dodge offer diesel in some of their heavy-duty trucks. You may also find diesel engines in some luxury brands.
As recently as a few years ago, manufacturers still sold diesel models in the U.S. Diesel engines were considered high performance. They were common in luxury brands, especially from German auto manufacturers.
Big Rigs and Heavy Equipment
While the number of diesel cars and light-duty trucks may have declined, big rigs and heavy equipment are still primarily diesel. These work vehicles face more significant wear and tear than passenger vehicles. Still, it costs money to have them out of service. We focus on fast, efficient repairs and maintenance so that you can get back on the road quickly.
Diesel Engine Reliability
If you love diesel autos, you already know how reliable they are. They outlast comparable gas engines. There is a technical reason for the greater reliability of diesel engines. Because they operate at lower RPMs than gas-powered engines, diesel engines get less wear and tear when compared to the same mileage and usage in a gas-powered engine. That can lead to a lifespan that is more than double that of a gas-powered engine.
Manufacturers also build diesel engines tougher than their gas counterparts. They have a replaceable lining. Doing this means you avoid an engine rebuild. Knowing when to replace your liner is critical. However, the answer depends on your usage conditions. One of the jobs of a diesel mechanic is to inspect your liner for pitting, cracks, or other flaws. Then, they recommend replacing the lining based on your auto's actual condition.
Just like any other auto, if you want to get the most from your diesel-powered car or truck, you need to maintain it properly.
Regular auto maintenance goes beyond caring for your engine. In addition to engines, you want to maintain the following systems for optimum performance:
If you have a passenger auto, your inspection is just the Texas State Auto Inspection for your county. You can find an inspection checklist on the DPS website. It also lets you know if your county requires emissions inspections. The inspection process is the same for diesel or gas engines.
DOT Inspections for Your Diesel Truck
We handle the DOT inspection process. At a DOT inspection, you have to prove that you comply with federal motor carrier safety regulations. DOT inspections look at more than the auto's condition. They also look at:
There are six levels of DOT inspection.
What the inspector examines depends on the inspection level. As a result, the time for each inspection also depends on the inspection level. The more detailed the review, the longer the actual check will take. In addition, inspection times may depend on whether you have to wait for an inspector.
As a full-service auto repair shop, Sullivan's can help you keep every part of your auto in tip-top shape. Whether you need maintenance, a thorough check-up, an inspection, or repairs, we are here for you.